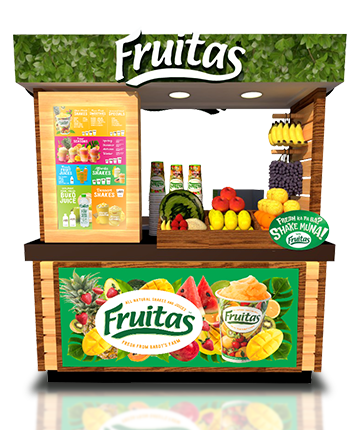 Our Mission
Our journey to Bigness shall be
anchored on the path of these values…
Love for Country
Innovation & Integrity
Focus & Sacrifice
Search for Excellence
Customer Centricity
Bias for Action
Sense of Ownership
Our Vision
We will be as BIG
as the Creator would
allow us to be.
Fresh and Affordable Products
Fruitas Holdings, Inc. found its niche in the market by providing fresh and affordable products to the middle class. Most of its products are freshly prepared at the stores and its commissary ensures that products are delivered to the stores are of the freshest quality. These are made possible on its strong internal research and development, marketing team, and supply chain.
Giving Back
Fruitas Holdings, Inc. owes its success to the Filipino community who patronized its products throughout the years. Aside from providing fresh and healthy beverages, Fruitas Holdings, Inc. gives back to the community through its programs. Equal Job Opportunity. Deaf-Mute people are trained and employed to become stores' service crew. Touched by Fruitas. Selected children of employees and deserving students from beneficiary schools are provided with educational assistance.